STRATEGIC IMPLEMENTATION


EASILY ACHIEVE YOUR
BUSINESS OBJECTIVES


FLEXIBLE 24X7
SERVICE OPTIONS
Telephone: 678.537.6840, Select Option 2 for Support Dept.




A Veteran Owned Small Business

Copyright © ProServiceIT, LLC. All other company and product names are trademarks or registered trademarks of their respective companies.
ProServiceIT, LLC.
PO Box 769090
Roswell, GA 30076
Phone: 678.537.6840
Email: sales@proserviceit.com
ProServiceIT is a Veteran Owned Small Business and independent service provider. Our "vendor independence" means you get the right solution, tailored to your individual business requirements. Email us or call a sales associate at 678.537.6840 for additional details on our customized services and savings.
CERTIFIED VETERAN OWNED SMALL BUSINESS (VOSB) PROFILE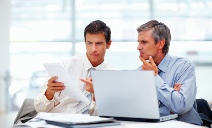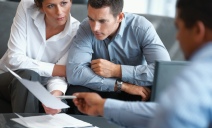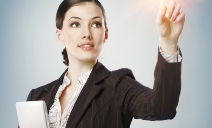 ProServiceIT is a Veteran Owned Small Business certified by the United States Department of Veterans Affairs. We are proud of earning this distinction and as such, we are given top priority for government contracts and subcontracting opportunities.
This certification also means that ProServiceIT is listed in VetBiz.gov's Vendor Information Pages. This is a database available to VA offices, federal agencies, and the public to make veteran owned small businesses easier to find and do business with.
BUSINESS PROFILE INFORMATION
Company name:
ProServiceIT, LLC.
Mailing address:
PO Box 769090
Roswell, GA 30076
Telephone number:
678-537-6840
Date business established:
03-24-2010
Federal Tax ID number:
80-0653926
Cage Code number:
7XA35
DUNS number:
010984091
SIC Code:
7378 = Computer Maintenance and Repair
NAICS Code:
811212 = Computer and Office Machine Repair and Maintenance
NIGP (National Institute of Governmental Purchasing) Codes:
93921 Computers, Data Processing Equipment and Accessories, Maintenance and Repair
95823 Computer Management Services
92029 Facilities Management Services, Computer
92031 Installation of Computers, Peripherals, and Related Equipment (Including Software)
92037 Networking Services (Including Installation, Security, and Maintenance)
92047 Support Services, Computer (Includes Computer Warranties)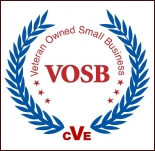 Please refer to our business profile below for additional details pertaining to our VOSB certification. For more information on the Veteran Owned Small Business program and distinction, please visit the Department of Veteran's Affairs.