STRATEGIC IMPLEMENTATION


EASILY ACHIEVE YOUR
BUSINESS OBJECTIVES


FLEXIBLE 24X7
SERVICE OPTIONS
Telephone: 678.537.6840, Select Option 2 for Support Dept.




A Veteran Owned Small Business

Copyright © ProServiceIT, LLC. All other company and product names are trademarks or registered trademarks of their respective companies.
ProServiceIT, LLC.
PO Box 769090
Roswell, GA 30076
Phone: 678.537.6840
Email: sales@proserviceit.com
ProServiceIT is a Veteran Owned Small Business and independent service provider. Our "vendor independence" means you get the right solution, tailored to your individual business requirements. Email us or call a sales associate at 678.537.6840 for additional details on our customized services and savings.
PROSERVICEIT IS A TRUSTED SUPPORT RESOURCE FOR YOUR MULTI-VENDOR
NETWORK ENVIRONMENT
Interested in obtaining a free quote or service needs analysis? Give us a call at 678.537.6840, and select Option 1, or send us a quick email at sales@proserviceit.com. We're here to help.


"ProServiceIT is committed to the satisfaction of their customers and they are constantly finding ways to improve their service delivery model." M. Higdon, Owner - IFN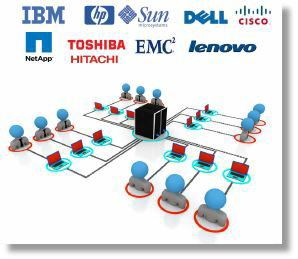 ProServiceIT continually invests in its people, processes, and infrastructure to support the diverse needs of out clients. Our services are based on time proven techniques that bring significant value to our customers.
DEDICATED TO DELIVERING QUALITY INFORMATION TECHNOLOGY SERVICES

Empower your business through the integration of onsite services with remote and logistics support from an experienced and trusted service partner. Programs can include help desk support, replacement parts, shipping, and qualified onsite field engineers. Utilizing ProServiceIT as your service partner puts you a step ahead of the competiion by significantly increasing customer satifaction and providing companies with substantial savings associated with decreased downtime due to unexpected break/fix situations.
Plus, unlike the large name brand OEM's, our service agreements are completely customizable. We understand that each of our clients have unique business needs and our service agreements cater to these individual requirements.
FREE QUOTE OR NEEDS ANALYSIS

ProServiceIT is a veteran owned independent service provider and our "vendor independence" means you get the right solution, tailored to your individual business requirements. Our customer base includes clientele across the United States and Canada. We provide our clients with the best in customer support and focus on building trust and developing long-standing relationships. Our dedicated team of technology service professionals have extensive experience in the field of IT service delivery and are committed to increasing productivity and providing modern, efficient IT solutions.
We will work with you to provide the best in technical support for all of your technology service needs. Whether you are an outsourcer, reseller or systems integrator, we can develop a program that complements your service delivery model. ProServiceIT clients represent a variety of business models and profiles.