STRATEGIC IMPLEMENTATION


EASILY ACHIEVE YOUR
BUSINESS OBJECTIVES


FLEXIBLE 24X7
SERVICE OPTIONS
Telephone: 678.537.6840, Select Option 2 for Support Dept.




A Veteran Owned Small Business

Copyright © ProServiceIT, LLC. All other company and product names are trademarks or registered trademarks of their respective companies.
ProServiceIT, LLC.
PO Box 769090
Roswell, GA 30076
Phone: 678.537.6840
Email: sales@proserviceit.com
ProServiceIT is a Veteran Owned Small Business and independent service provider. Our "vendor independence" means you get the right solution, tailored to your individual business requirements. Email us or call a sales associate at 678.537.6840 for additional details on our customized services and savings.

SUPPORT FOR CURRENT AND PREVIOUS GENERATION (END OF LIFE) HARDWARE
ProServiceIT is a national full-service technology solutions provider. Our mission is to deliver superior services that empower our clients and streamline their business to yield the highest rate of return. We partner with our clients to help find the best and most affordable technology solutions for their unique business needs.
Outsourcing IT support to ProSerivceIT typically saves businesses 40-60% on their total IT costs while dramatically improving customer service. It can be extremely costly to hire full-time IT resources. That's where we can help. We leverage the experience of our highly-trained staff across multiple clients, providing you with first-class nationwide service, while saving you money.
ProServiceIT Hardware Maintenance Agreements Include:
Expert Help Desk Support

Fast 1-Hour Response Time
Next-Day Onsite Replacement Parts Using Qualified Field Engineers
Same-Day Onsite Repair Options w/Parts Stocking
Around-the-Clock 24/7/365 Coverage Availability
ProServiceIT provides comprehensive support agreements that allow you to budget your IT costs and gain greater confidence knowing that your IT infrastructure is being professionally maintained. We are here 24x7 and support most major platforms including Mid-Range IBM®, SUN® and HP® systems, as well as many desktops, monitors, printers and other peripherals. Service agreements range from labor only, to full onsite hardware maintenance, which includes help desk support and onsite parts and labor.
ONSITE HARDWARE MAINTENANCE

PROSERVICEIT IS A TRUSTED SUPPORT RESOURCE FOR YOUR MULTI-VENDOR
NETWORK ENVIRONMENT
Interested in obtaining a free quote or service needs analysis? Give us a call at 678.537.6840, and select Option 1, or send us a quick email at sales@proserviceit.com. We're here to help.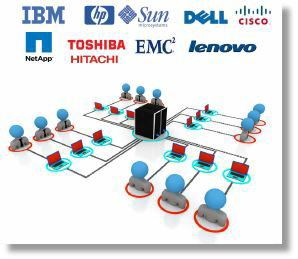 ProServiceIT continually invests in its people, processes, and infrastructure to support the diverse needs of out clients. Our services are based on time proven techniques that bring significant value to our customers.
DEDICATED TO DELIVERING QUALITY INFORMATION TECHNOLOGY SERVICES

FREE QUOTE OR NEEDS ANALYSIS