STRATEGIC IMPLEMENTATION


EASILY ACHIEVE YOUR
BUSINESS OBJECTIVES


FLEXIBLE 24X7
SERVICE OPTIONS
Telephone: 678.537.6840, Select Option 2 for Support Dept.




A Veteran Owned Small Business

Copyright © ProServiceIT, LLC. All other company and product names are trademarks or registered trademarks of their respective companies.
ProServiceIT, LLC.
PO Box 769090
Roswell, GA 30076
Phone: 678.537.6840
Email: sales@proserviceit.com
ProServiceIT is a Veteran Owned Small Business and independent service provider. Our "vendor independence" means you get the right solution, tailored to your individual business requirements. Email us or call a sales associate at 678.537.6840 for additional details on our customized services and savings.
HOW MUCH IS YOUR DATA WORTH? IF YOU VALUE IT, YOU NEED PROSERVICEIT
We all know we have to backup. Your data is your livelihood and if your databases and critical files were lost it would cripple your business. You need much more than a backup company with cheap rates. You need an experienced cloud backup provider that will not only provide you solid, consistent backups, but will be there to guide and support you through the recovery process from a simple lost file to a daunting server crash.
Tape backup solutions often fail. Thumb drives get lost. Transition to reliable and secure Cloud Backup Solution and avoid the pitfalls involved with out of date and unreliable equipment and processes.
Here are just a few of the added benefits of our cloud based back-up solutions:
Automatically backs up and verifies your database files.

HIPAA security compliance

State of the art SSAE16 compliant data centers with top-notch security and controls that protect

your backed up data

Backup and recover your databases and images with ease

If you lose your data, we've got you covered. Our Backup Support professionals are there to help restore your data

expediently.

Customer service and support is proudly headquartered in the USA.
ProServiceIT offers a cloud backup solution that you can trust with your data in all circumstances. When you consider the importance of your data, make sure your choice in a backup company is not solely based on price. There is a reason some backup companies are cheap and when they cut corners, they jeopardize your data.
To learn more about ProServiceIT's backup solution, call one of our sales associates today at 678.537.6840, Option 1 or email sales@proserviceit.com.
CLOUD BACK-UP SERVICES


PROSERVICEIT IS A TRUSTED SUPPORT RESOURCE FOR YOUR MULTI-VENDOR
NETWORK ENVIRONMENT
Interested in obtaining a free quote or service needs analysis? Give us a call at 678.537.6840, and select Option 1, or send us a quick email at sales@proserviceit.com. We're here to help.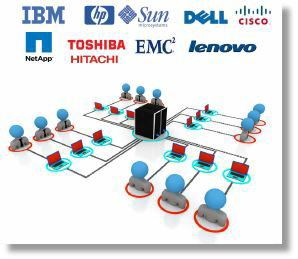 ProServiceIT continually invests in its people, processes, and infrastructure to support the diverse needs of out clients. Our services are based on time proven techniques that bring significant value to our customers.
DEDICATED TO DELIVERING QUALITY INFORMATION TECHNOLOGY SERVICES

FREE QUOTE OR NEEDS ANALYSIS