STRATEGIC IMPLEMENTATION


EASILY ACHIEVE YOUR
BUSINESS OBJECTIVES


FLEXIBLE 24X7
SERVICE OPTIONS
Telephone: 678.537.6840, Select Option 2 for Support Dept.




A Veteran Owned Small Business

Copyright © ProServiceIT, LLC. All other company and product names are trademarks or registered trademarks of their respective companies.
ProServiceIT, LLC.
PO Box 769090
Roswell, GA 30076
Phone: 678.537.6840
Email: sales@proserviceit.com
ProServiceIT is a Veteran Owned Small Business and independent service provider. Our "vendor independence" means you get the right solution, tailored to your individual business requirements. Email us or call a sales associate at 678.537.6840 for additional details on our customized services and savings.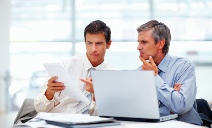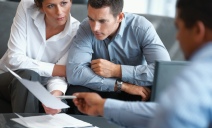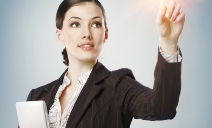 ProServiceIT is a veteran owned privately held nationwide provider of comprehensive technology solutions. Based in Roswell, Georgia (a suburb of Atlanta), ProServiceIT has been in business since 2010 with much continued success. We are continually investing in our people, processes, and infrastructure to support the diverse needs of our clients.
Our time proven techniques bring significant value to our customers and because we understand that each of our customers have unique business needs, our straight forward service agreements are completely customizable. These service agreements may include services consisting of help desk support, onsite hardware maintenance, cloud based application hosting and back-up solutions, remote monitoring, print management, installation services, and other customized IT support programs.
Our breadth of hardware support capabilities includes:
- OEM and Contract Manufacturing Midrange Server Technologies
- Desktops
- Laptops
- Networking Gear Such as Routers & Hubs
- Laser, Inkjet, Dot Matrix, Receipt Printers and Plotters
- Mobile Devices
- Scanners & Copiers
- Other Peripheral Devices Including Most Point-of-Sale Equipment
OUR UNIQUE APPROACH
ProServiceIT's "Go to Market Strategy" is to work almost exclusively with partners to extend their service delivery capabilities. In other words, we do not typically work directly with end users, but rather partner with companies to complement the services they offer their end users. As such, we become an extension of our partner's organizations, allowing them to focus on their core capabilities by leveraging ProServiceIT's expertise, as well as our national and international capabilities. ProServiceIT provides our partners cost savings, improved or expanded end user service capability, and expanded geographic coverage, while maintaining the highest level of end user satisfaction.

BENEFITS OF PROSERVICEIT'S ENHANCED SERVICE OFFERINGS INCLUDE:
Improved Customer Satisfaction

Increased Customer Loyalty

Additional Revenue Stream

Highly Trained Service Consultants

Worldwide Coverage

Assigned Technical Account Managers

Faster Response Times