STRATEGIC IMPLEMENTATION


EASILY ACHIEVE YOUR
BUSINESS OBJECTIVES


FLEXIBLE 24X7
SERVICE OPTIONS
Telephone: 678.537.6840, Select Option 2 for Support Dept.




A Veteran Owned Small Business

Copyright © ProServiceIT, LLC. All other company and product names are trademarks or registered trademarks of their respective companies.
ProServiceIT, LLC.
PO Box 769090
Roswell, GA 30076
Phone: 678.537.6840
Email: sales@proserviceit.com
ProServiceIT is a Veteran Owned Small Business and independent service provider. Our "vendor independence" means you get the right solution, tailored to your individual business requirements. Email us or call a sales associate at 678.537.6840 for additional details on our customized services and savings.

OUR SOLUTIONS GIVE FLEXIBLE ACCESS TO YOUR DATA WHETHER YOU'RE IN YOUR CORPORATE OFFICE OR SITTING IN A COFFEE SHOP.
Our Cloud Based Application Hosting Service allows you to get anytime, anywhere access to your information from your computer or mobile device. Utilizing our trusted service partners, we can host your applications and business data on highly secure servers and fully manage them from a state of the art data center. We also provide key applications such as Microsoft Office and Outlook, and we can incorporate additional applications that are specific to your business.
We also offer unlimited, USA based 24/7 help desk support for your hosted applications and servers, and our software solutions feature automatic upgrades and routine, redundant back-ups.
If a problem arises, you can expect real-time response and resolution from us, typically within one hour. With this worry-free service, you can be sure that if you're affected by anything from a power outage, to a natural disaster, your systems are protected and access to information can be restored quickly.
We eliminate uncertainty and minimize overhead by offering solutions at a predictable cost; one, low, fixed, per-user monthly fee. You can also add or subtract users, no matter where they are located. To learn more about these services, contact us today to speak with one of our expert sales consultants.
CLOUD APPLICATION HOSTING SERVICES

PROSERVICEIT IS A TRUSTED SUPPORT RESOURCE FOR YOUR MULTI-VENDOR
NETWORK ENVIRONMENT
Interested in obtaining a free quote or service needs analysis? Give us a call at 678.537.6840, and select Option 1, or send us a quick email at sales@proserviceit.com. We're here to help.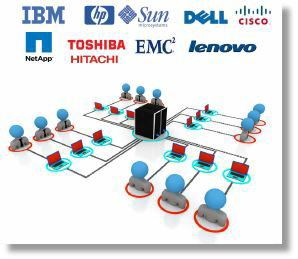 ProServiceIT continually invests in its people, processes, and infrastructure to support the diverse needs of out clients. Our services are based on time proven techniques that bring significant value to our customers.
DEDICATED TO DELIVERING QUALITY INFORMATION TECHNOLOGY SERVICES

FREE QUOTE OR NEEDS ANALYSIS

Anytime, Anywhere
Access to Your Information
From Your Computer
or Mobile Device