STRATEGIC IMPLEMENTATION


EASILY ACHIEVE YOUR
BUSINESS OBJECTIVES


FLEXIBLE 24X7
SERVICE OPTIONS
Telephone: 678.537.6840, Select Option 2 for Support Dept.




A Veteran Owned Small Business

Copyright © ProServiceIT, LLC. All other company and product names are trademarks or registered trademarks of their respective companies.
ProServiceIT, LLC.
PO Box 769090
Roswell, GA 30076
Phone: 678.537.6840
Email: sales@proserviceit.com
ProServiceIT is a Veteran Owned Small Business and independent service provider. Our "vendor independence" means you get the right solution, tailored to your individual business requirements. Email us or call a sales associate at 678.537.6840 for additional details on our customized services and savings.

ECONOMICALLY SMART, ENVIRONMENTALLY FRIENDLY RETIREMENT & DISPOSITION SERVICES FOR YOUR END-OF-LIFE IT EQUIPMENT
ProServiceIT's Asset Retirement & Disposition Services offer our customers a comprehensive solution for their end-of-life IT equipment. We provide the capabilities needed to minimize the typical frustrations involved in the proper disposal of information technology assets while meeting today's strict environmental standards and security requirements needed to protect customer data.
Asset Retirement
ProServiceIT has trusted partnerships with nationwide asset management companies that provide the key benefits to our customers as shown below:
• Reduction in Onsite Storage of Retired IT Assets
• Data Security
• Environmental Stewardship
• Inventory Management and Reporting
• Regulatory Compliance
• Indemnification From Any Compliance Risk
Asset Disposition
IT assets with no remarketing value can be disposed of responsibly and securely utilizing our asset disposition service partners. With their strict zero-landfill policy, all assets will be de-manufactured to their commodities components and recycled. Any hazardous materials during this process will be shipped to specialized process plants. Our asset disposition partner will issue a certificate of data wipe and destruction as proof of responsible electronic asset disposal for your organization.
Service Options Include:
• Detailed Audit and Reporting of Assets
• Certified Permanent Data Erasure
• Drive Destruction: Shredding/Degaussing
• Onsite Packing of Equipment
• Pickup or Ship To Designated Location
• Certificate of Indemnification
• Cross Platform Remarketing Services
ASSET RETIREMENT & DISPOSITION SERVICES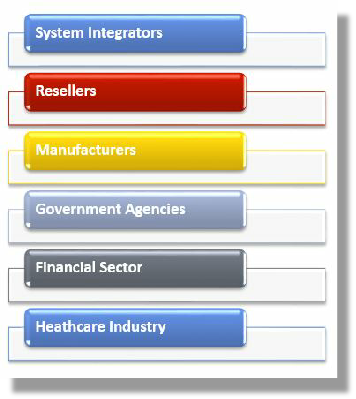 ProServiceIT Provides Technology Solutions to the Following:



Interested in obtaining a free quote or service needs analysis? Give us a call at 678.537.6840, and select Option 1, or send us a quick email at sales@proserviceit.com. We're here to help.
ProServiceIT continually invests in its people, processes, and infrastructure to support the diverse needs of out clients. Our services are based on time proven techniques that bring significant value to our customers.
DEDICATED TO DELIVERING QUALITY INFORMATION TECHNOLOGY SERVICES

FREE QUOTE OR NEEDS ANALYSIS