STRATEGIC IMPLEMENTATION


EASILY ACHIEVE YOUR
BUSINESS OBJECTIVES


FLEXIBLE 24X7
SERVICE OPTIONS
Telephone: 678.537.6840, Select Option 2 for Support Dept.




A Veteran Owned Small Business

Copyright © ProServiceIT, LLC. All other company and product names are trademarks or registered trademarks of their respective companies.
ProServiceIT, LLC.
PO Box 769090
Roswell, GA 30076
Phone: 678.537.6840
Email: sales@proserviceit.com
ProServiceIT is a Veteran Owned Small Business and independent service provider. Our "vendor independence" means you get the right solution, tailored to your individual business requirements. Email us or call a sales associate at 678.537.6840 for additional details on our customized services and savings.
Although batteries are sold with a variety of published life spans, the fact is some batteries demonstrate a useful life of as little as three to five years. There are several factors that contribute to the shortened usefulness of a battery, including number of discharges, depth of discharges, environmental conditions and lack of regular maintenance.
Battery performance is critical to your power systems, and through our strategic partnership with Static Power, we can now offer our clients a unique preventive UPS battery maintenance option that is specifically designed to minimize the risk of system downtime and provide you with peace of mind.
UPS battery maintenance services are available for the following manufacturers and many more.
Alpha

Ametek/Elgar/HDR/Solid State Controls

Schneider Electric/APC/MGE

Eaton/Powerware

GE

Emerson/Liebert/Chloride

Mitsubishi

Powervar

Toshiba
Preventive maintenance maximizes up-time and extends battery life by eliminating problems before they happen. Whether a battery fails from defect or deterioration, the best time to find out is during a preventive maintenance service, not during a power failure when critical loads might be compromised. ProServiceIT will consult with you and custom design a Preventive UPS Battery Maintenance package that is best for your business environment.
UPS/BATTERY BACK-UP MAINTENANCE SERVICES

PROSERVICEIT IS A TRUSTED SUPPORT RESOURCE FOR YOUR MULTI-VENDOR
NETWORK ENVIRONMENT
Interested in obtaining a free quote or service needs analysis? Give us a call at 678.537.6840, and select Option 1, or send us a quick email at sales@proserviceit.com. We're here to help.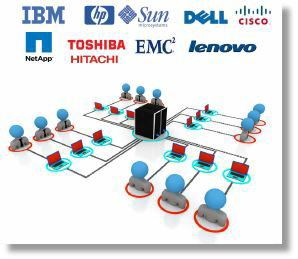 ProServiceIT continually invests in its people, processes, and infrastructure to support the diverse needs of out clients. Our services are based on time proven techniques that bring significant value to our customers.
DEDICATED TO DELIVERING QUALITY INFORMATION TECHNOLOGY SERVICES

FREE QUOTE OR NEEDS ANALYSIS