STRATEGIC IMPLEMENTATION


EASILY ACHIEVE YOUR
BUSINESS OBJECTIVES


FLEXIBLE 24X7
SERVICE OPTIONS
Telephone: 678.537.6840, Select Option 2 for Support Dept.




A Veteran Owned Small Business

Copyright © ProServiceIT, LLC. All other company and product names are trademarks or registered trademarks of their respective companies.
ProServiceIT, LLC.
PO Box 769090
Roswell, GA 30076
Phone: 678.537.6840
Email: sales@proserviceit.com
ProServiceIT is a Veteran Owned Small Business and independent service provider. Our "vendor independence" means you get the right solution, tailored to your individual business requirements. Email us or call a sales associate at 678.537.6840 for additional details on our customized services and savings.






Custom tailored to your industry, our support programs are designed to improve communications, increase customer retention/loyalty, and ultimately remove the burden of issues from your management team by allowing an assigned Technical Account Manager, to be the person your staff turns to with issues regarding their service agreement, service call inquiries, etc. We are in business to serve our customers and to deliver the best quality and the highest level of customer satisfaction possible. The responsibility of the Technical Account Manager is to ensure customer satisfaction, superior service levels, adherence to custom requirements and improvement of the support process through consistent feedback from the customer and assigned support team.
Often it is not desirable or feasible to replace end-of-life (EOL) hardware that continues to provide some business value. ProServiceIT has national coverage that provides 24×7 help desk and onsite support for EOL servers and storage hardware by IBM®, Cisco®, HP®, Dell®, Sun®, NetApp®, and many more. Backed by industry leading engineers with decades of experience, we enable businesses of all types and sizes to receive the highest level of support available while avoiding the costs associated with unnecessary hardware upgrades. We will work with you to determine the level of service needed to match the criticality of your equipment. Contact us today for a no-obligation consultation on your EOL hardware support requirements.
Our multi-vendor support services are available for IBM®, Sun Solaris®, and HP® mid-range systems. ProServiceIT brings the support and maintenance of many conflicting and differing vendor options under one contract ensuring SLA's and escalation procedures are met and provides valuable data for business intelligence and vendor management. Implementing a ProServiceIT mid-range support agreement can reduce costs, improve scalability, increase reliability, and ensure serviceability. These highly reliable, cost-effective support programs yield our clients an average savings of 40-60% off the OEM list price. Support program levels range from next business day, to 24X7 with a 4-hour onsite response.
TECHNICAL ACCOUNT MANAGERS
OEM END-OF-LIFE EQUIPMENT SUPPORT
IMID-RANGE SYSTEM SUPPORT
INTERNATIONAL ONSITE RESOURCES & CAPABILITIES
Successfully outsourcing international projects demand that your chosen partner embrace your project with the same enthusiasm, commitment, and care as you do, while assuring quality of service.
Our extensive technical resources, international experience, partner infrastructure and our customer care philosophy results in reduced costs, improved service quality and greater operational efficiency.


PROSERVICEIT IS A TRUSTED SUPPORT RESOURCE FOR YOUR MULTI-VENDOR
NETWORK ENVIRONMENT
Interested in obtaining a free quote or service needs analysis? Give us a call at 678.537.6840, and select Option 1, or send us a quick email at sales@proserviceit.com. We're here to help.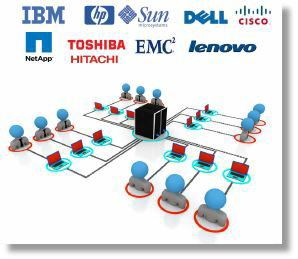 FREE QUOTE OR NEEDS ANALYSIS